Fond du Lac Festivals presents
Mini Festivals at Fondue Fest
In partnership with Downtown Fond du Lac Partnership and Fondue Fest, Fond du Lac Festivals brings you the best of our festivals – Walleye Weekend, Sturgeon Spectacular, and BagsFest!  For more info on our organization and our festivals, please visit www.FDLFest.com
Join us at Fondue Fest, September 10, 2022 in downtown Fond du Lac and bring your kids to participate in some fun and interactive mini games and activities.  With help from our sponsors and event partners, we'll provide fun for the whole family and give away prizes to kids of all ages!
These games and activities at Fondue Fest showcase what Fond du Lac Festivals does – create awesome family-friendly festivals for the Fond du Lac community. Our three current events – Walleye Weekend, Sturgeon Spectacular, and Bags Fest will all be highlighted with mini variations of our crowd-favorite events.
Date:      Saturday, September 10, 2022
Times:     9am – 5pm (same hours as Fondue Fest)
Location:   Downtown Fond du Lac – Main Street Plaza*
*Parking available in Macy Street parking ramp for free on the day of the event.  (Entrance/Exit located on Macy Street between Division Street and Forest Avenue)
*For sponsorship information, please contact Pete Wilke at director@fdlfest.com.
In partnership with: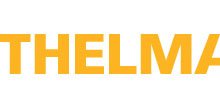 For more information about our festivals and special events, click the images below: