Walleye Weekend is a free, family-friendly festival at Lakeside Park in Fond du Lac, Wisconsin.  This year we welcome back the Walleye National Tournament to Mercury Island.  We'll have all your returning favorites including Wild World of Animals, Pier Pups, Familyland, Eve6 w/ special guest Blessid Union of Souls, music on 3 stages, face-painting, all your favorite festival foods and lots of fun new activities including The Sports Corner, Imagination Island, and the Build & Block Zone.  COme check it out!
Make sure to check out Family Day on Sunday, June 12th where we will have extra fun for the kids (including prizes, promotions, fun with Weaver and the Dock Spiders, Pointer and the Wisconsin Herd, a new FONDY FOOTBALL CHALLENGE, face painting, balloon animals, and MORE!  Check the menus at the top of the page for all the details.
Volunteer opportunities available, email info@fdlfest.com for more info!
In 1978 the Mercury Marine National Walleye Tournament was born in Fond du Lac with hopes to build a festival around it. Today, Walleye Weekend lures over 50,000 people to Lakeside Park with its extensive family entertainment, national, regional and local music acts, sporting events and many other attractions. All attractions and entertainment, admission and shuttles for the yearly celebration are completely free to the public. The success of Walleye Weekend can be attributed to the support of the community, local businesses and nonprofit organizations.  Net profits provided to participating organizations since 2012 total over $2,000,000.  Each year over 1,600 volunteers provide more than 13,000 volunteer hours from 54 groups representing 45 organizations to make Walleye Weekend happen!
Thank you 2022 Media Partners!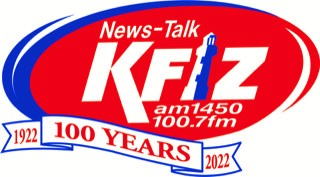 Fond du Lac Festivals, through Walleye Weekend helps raise over $200,000 each year for partnering nonprofits that help run the the event – from the food stands, the Walleye Run/Walk, the tournaments, the family-friendly activities and everything else to ensure you (and/or your family) have a fun, safe, and comfortable experience at Walleye Weekend.  Thank you for supporting them by participating and patronizing them at Walleye Weekend year after year!  Check out this year's food stands – click here.